Pirate Nation Magazine is an online publication BY Pirates FOR Pirates and those who love them!  To that end you are welcome to join us by participating in the magazine!  You are invited to do this in several ways.  Some free, some not!  Read on to find out more!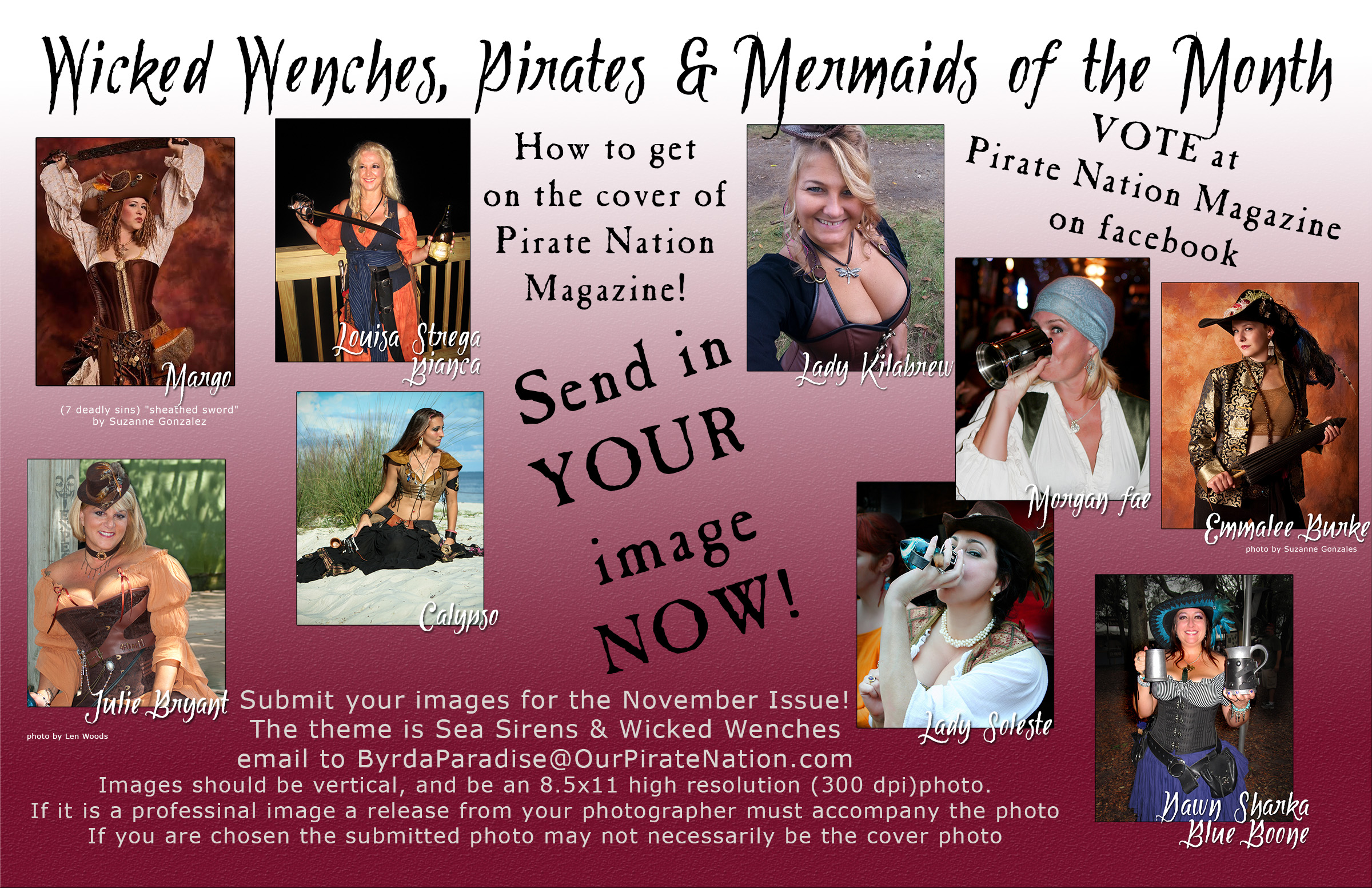 Free submission:  Send your theme appropriate, professional quality image in for consideration for our cover photo contest, by sending in the image you are consenting to publication and state you have the right to do so.  Every month there is a different theme.  The deadline for the following month is the 29th of the month!  Send high resolution files to ByrdaParadise@OurPirateNation.com.  If the image was created by a professional photographer please include a release of copyright for publication.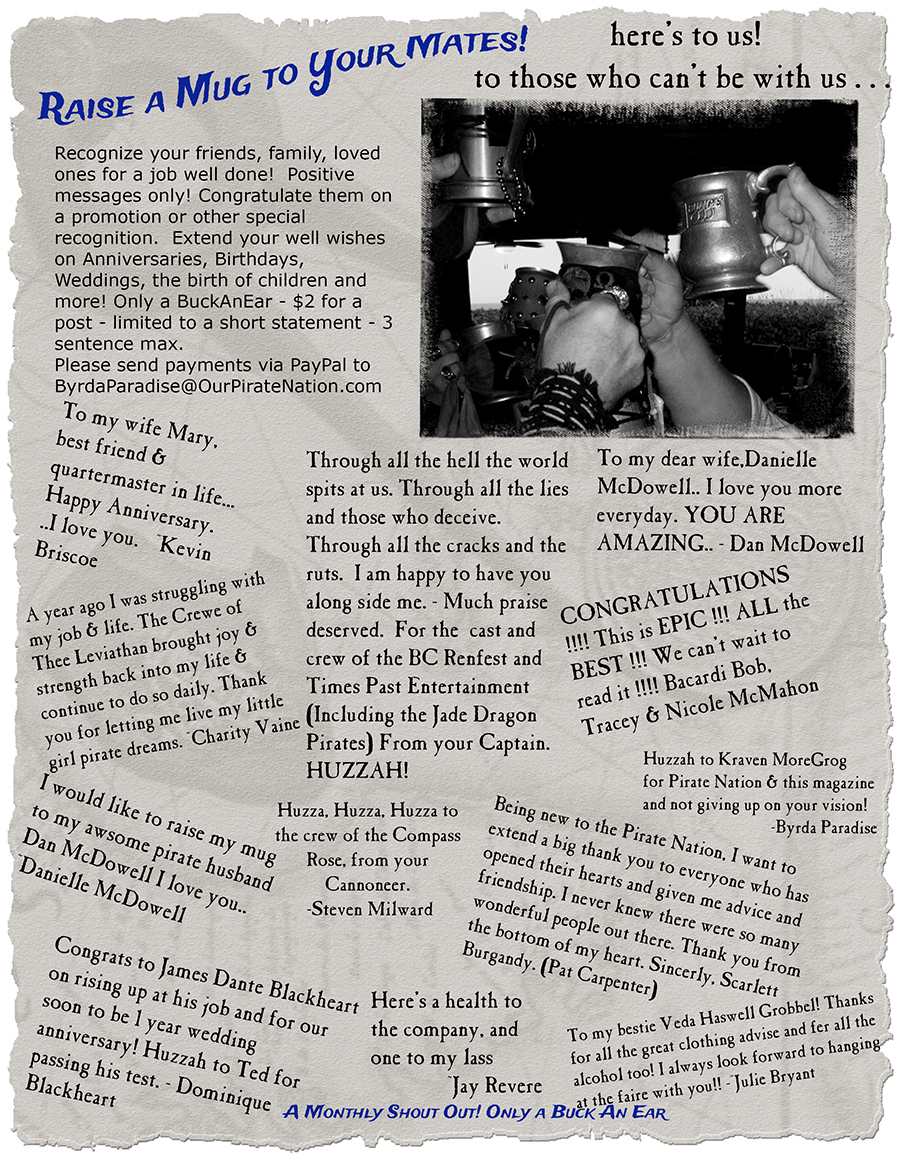 Raise A Mug To Your Mates!  $2 (send via paypal to ByrdaParadise@OurPirateNation.com) in the notes of the purchase include the text for your "Toast" or "Shout Out"!
This section is designed for POSITIVE Praise.  So raise your mug friends and let your people know they are appreciated!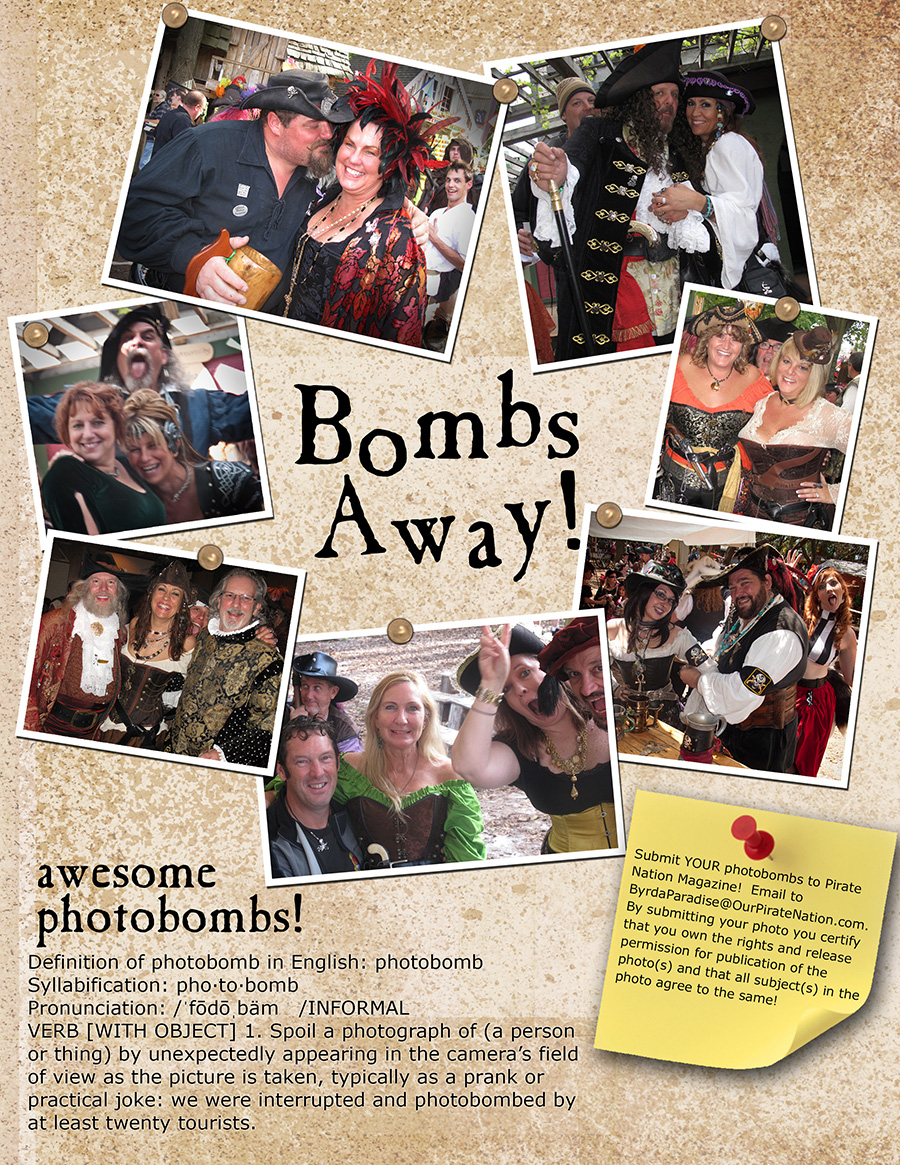 BOMBS AWAY! FREE Submission.  A monthly 'snapshots' page of photobombs from Faires, Fairs & festivals from across the country.  Everyone in the image should provide permission for publication.  when in doubt please submit a printed release with the image.  This is most important if there are children in the picture.  Most times a simple statement "Oh THAT'S a great Photo Bomb – I'm sending that into Pirate Nation Magazine" to your friends involved is enough, unless they are crazy, litigious or super shy and reclusive – but then why would they be dressing up for faire and posing for pictures! Submit images to ByrdaParadise@OurPirateNation.com Bombs Away!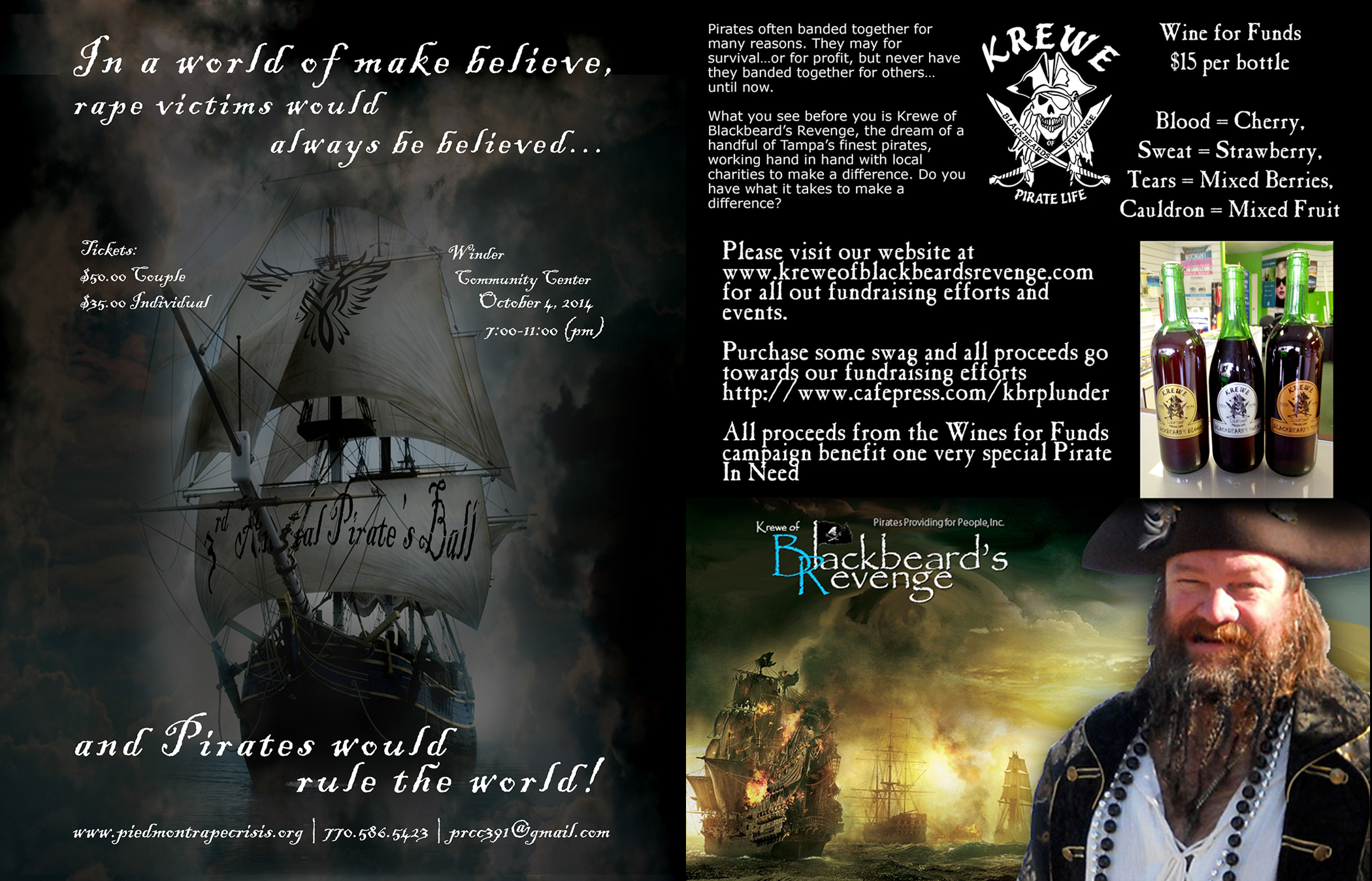 Pirates are a most generous community and Pirate Nation Magazine shares the sentiment.  Every month we make an in kind donation of ads for Charitable Events.  This is free advertising.  Your Submissions must be approved, and space is limited.  Please submit information to KravenMoreGrog@OurPirateNation.com for consideration.  You will contacted about your event and how we can help!